"Give a person a fish and she will eat for a day. Show her how to fish and she will survive. Go fishing with her and the adventure begins." Jody Ireland
Jody's business philosophy incorporates mentoring clients and their teams on how to think, instead of telling them what to think. She believes that by actively engaging owners and employees to address issues and opportunities, and demonstrating to them the methods to think for themselves, the business will grow stronger and be able to successfully work through any challenge it faces.
By asking critical questions, Jody leads others through the process of identifying and resolving issues. Using these methods, she drives client iMPACT through our 6 Pillars of Business Success, especially the Leadership Pillar and Systems Pillar.
She coaches on creating potential solutions, and trains on how to best achieve them. Jody leverages the iMPACT Leadership and Employee Engagement Programs by learning about client's unique needs and applying them to a specific business context. Our program key elements include:
Laying the framework;

Demonstrating and training behavior, techniques and methods;

Mentoring clients as they apply the behavior over time;

Interacting consistently with employees.
Jody Ireland joined iMPACT Business Coaching in 2017 and brings a broad perspective as a Principal Consultant with her diverse career and business background.
Business Coach Bio
Early in life, Jody developed a knack for identifying what needs to be done in any situation and then accomplishing those goals. While growing up on a farm here in the Midwest, she developed a strong work ethic that includes two major components: every task worth completing is worth doing right; and always continue working until the job is finished. After putting herself through college and law school, Jody further developed her understanding of people and processes while working as an attorney and then as a teacher at a college preparatory school.
All of these experiences led to the development of her unique qualities: an aptitude for learning and processing information quickly; the ability to relate to people from a wide variety of backgrounds; and her proficiency at motivating others. At iMPACT Business Coaching, Jody continues to lead by example, working together with clients to achieve their vision.
Business Experience and History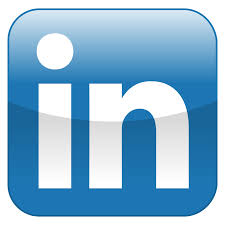 5 years –  Attorney, State of Indiana, Indianapolis, IN
Managed, Negotiated and Mitigated Risks – What structural and legal frameworks apply?

Research Analysis – What underlying factors contributed to the current condition?

Issue Identification – Why is change required?

Strategic Planning – When and how do we get to where we need to be?

Communication Specialist / Liaison – How do we best communicate?

Political Consultant / Multi-party advocate -Who will this iMPACT?
10 years – Entrepreneur
Organized start up companies

Mentored educators in teaching and classroom management strategies

Navigated clients' job search and interview processes

Coached individuals through difficult times, including business downsizing
5 years – Educator, College Preparatory School in Potomac, MD
Taught students using a non-traditional, inquiry based approach to thinking

Mentored and motivated students

Facilitated brain development

Managed long-term projects and developed organizational procedures
2 years – Sales Associate, Plainfield, IL
Business development

Created marketing materials

Optimized internal tracking system

Provided customer motivation and branding

Merchandising and Design Presentation
18 years – Family-Owned Farm, Western Illinois
Process and production improvement

Family-ownership challenges and opportunities

Transition planning

Finance and budgeting
Community
Jody Ireland continues to dedicate time to public service.  Today she volunteers with both do-over.me and the Geneva Illinois Women's Club to improve the lives of residents in the Fox Valley. Jody also actively supports businesses as a member of Geneva Women In Business and Women Entrepreneurs Secrets of Success.   
Personal Interests
Jody has been an athlete and sports enthusiast since an early age.  She enjoys swimming, running like a turtle, and playing volleyball and ice hockey. Jody's first love is baseball and she regularly attends Kane County Cougars' games.  Some of her earliest lessons on life and in business stem from those learned from her coaching mentors and the successes (and failures) from her athletic history. Jody is married and lives in Geneva with her husband Scott and their son AJ.
iMPACT Business Coaching
Vision Executed with iMPACT