Stevens Automotive Repair of Geneva, IL
Complete – Thorough – Honest
Auto Repair
Basic Auto Maintenance Training Class
Parent and Child Event
APRIL 18, 2015 – Geneva, Illinois
Please join us for a no-cost 2 hour training class for teenagers and their parents to learn more about basic auto maintenance.
Who is the is class for?
New Drivers
Parents who want to protect their investment
Parents and Teenagers looking for first car
Drivers who want to be prepared in a mechanic emergency / breakdown
To register and reserve your place:
Call
630-232-9440
10 am Workshop – April 18, 2015
12 pm Workshop – April 18, 2015
Stevens Automotive Repair
Family owned and operated for 19 years in Geneva, Illinois
Only the work you need – Done Right!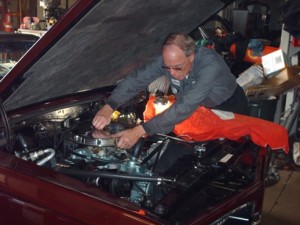 530 Lark Street, Suite E, Geneva, IL 60134
Like us on FB www.facebook.com/stevensautomotiverepair
Automotive Repair in Geneva, IL, St. Charles, IL, Batavia, IL, and Fox Valley, IL.