"Our teams will do the hard work and get it done. Our job is to lead, challenge and get out of the way!" – Susan Lee
Sue brings 10 years of direct selling and sales management experience to organizations to assist them in realizing their business and growth objectives. She believes consistent sales and revenue growth comes from clear understanding of our target client matched with identifying client issues along with clear solutions that deliver measurable results. She brings the experience of working in 3 diverse and highly competitive sales organizations where she was exposed to effective ways to manage and motivate sales representatives and their accounts. 
One of challenges of building highly effective direct sales team and sales excellence is matching motivation and accountability to a winning strategy with sufficient direction and support from senior management. Not all successful salespeople are born great, many if nurtured correctly can be molded into greatness, it just takes the right sales manager, patience and the ability to adequately motivate.
Susan joined iMPACT Business Coaching in 2021 and leverages her years of sales, sales management and business management. She understands not only how to identify and connect with the target customer, but also to motive employees to get them and the business ot the next level. Connecting brand with delivery allows us to create that customer value on a daily basis.
Business Experience and History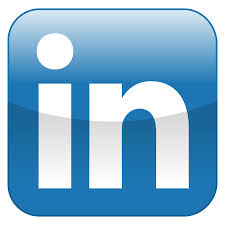 4 years as District Sales Manager managing up to 10 representatives selling high end systems software solutions to Fortune 1000 Businesses in Detroit and Dallas markets.
5 years of selling systems and applications development solutions for midwest regions in Illinois, Indiana and Michigan developing an expertise at solution selling of upwards of 200 software products in a highly competitive market with the company reputation at times at odds with the goals set.
Over 10 years Sue developed expertise at account management that earned her an excellent reputation for supporting clients amongst high level customer executives at companies as large as Ford Motor Company across the entire region. Her expertise was called upon for bailing out account managers who had lost the respect of their account and closing major deals for them in "come from behind" wins.
Attended Annual Quota Club Award Trips almost every year in sales, including many Mini-Club Quarterly trips. Organized and coordinated several Prospect and Customer Seminars as large as 250 attendees for Sales and Training purposes.
Responsible for hiring and training more than a dozen sales people, many of whom were extremely successful throughout their careers and felt they were given a very good foundation to build from in their initial sales roles.
12 years of small business experience from the entrepreneurial perspective, managed all aspects from purchasing, production, photography, pricing, advertising and online presence for her online shop selling jewelry. Dealt with issues related to developing a consistent brand, managing the social media advertising and optimizing profits in a competitive space.
Personal Interests
Relocated from southeastern Michigan, Sue shares her passion for life and excellence with her 3 daughters living in the Lincoln Park area of Chicago. Her interests include golf, travel, photography, gardening, beaded jewelry, stained glass and cooking.
iMPACT Business Coaching
Vision Executed with iMPACT