Mary Pat English

– Business Coach, Principal

Mary Pat joined iMPACT Business Coaching in 2016.  She brings over 35 years of business and management experience.  Key areas of expertise include: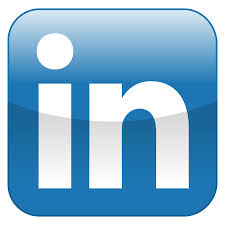 Sales Training
Sales Management Training
HR Programs
Leadership Training
Employee Development Plans
Management Development Plans
Employee Incentive Plans
Coaching and Mentoring Training
Based in Geneva, Illinois, iMPACT Business Coaching and Mary Pat English deliver engaged organizations through performance based employee, management and leadership systems for current and development programs.
"Mary Pat English is always a pleasure to interact with. Her business acumen is always spot on and her enthusiasm is a breath of fresh air. Mary Pat is a wonderful leadership role model and and an inspiration for those of us who aspire to rise through the ranks – especially the female workforce. I truly cannot remember a time when Mary Pat had to struggle to be pleasant – in the good and challenging times. Needless to say, Mary Pat English is respected by many in the Pharma circles and beyond. With any luck, I'll report to someone like her in my next job!"
"It is without hesitation that I highly recommend Mary Pat. I consider her to be an excellent leader with a demonstrated track record of success in not only achieving results, but also, in developing people. Mary Pat is a friend and former colleague of mine. But more importantly, she is a role model for many both in and outside of Wyeth."
"I had the pleasure of working with Mary Pat during both of her positions in Sales Training and Management Development. She has a talent for connecting with people, whether that is in a training classroom as a trainer; in the field as a coach, mentor, or manager; or in the corporate setting. Mary Pat showed great initiative and showed concrete results. I would gladly partner again with Mary Pat."
Mary Pat English is actively engaged in the Fox Valley, Geneva and Batavia area for not-for-profit causes and board positions.