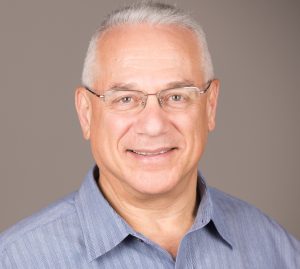 "Don't consider that the glass is either half full or half empty; consider that you may have the wrong-sized glass!" Steven Joffe
My philosophy is driven by a desire to approach business and organizational challenges from a variety of directions with an open set of eyes. Many business owners attempt to resolve their operational challenges with any solution that will give them a positive result.
I believe that all business owners want solutions to their business challenges that will correct the problems for the long-term. That may include passing on the best short term solution for the best long term solution.
Steven joined iMPACT Business Coaching as an affiliate coach in late 2017 and leverages his years of business ownership and business management.  He understands not only how to identify and connect with the target customer, but also with the employees in the business.  Connecting brand with delivery allows us to create that customer value on a daily basis.
Steve's primary focus is working as a commercial realtor in the Fox Valley area helping companies grow and effectively use their physical space.
Affiliate Business Coach Bio
Steven Joffe brings broad-based business and operations management experience by leading cross-functional teams in diverse industries to achieve business goals on time and on budget. He has provided consultation and guidance to global organizations to assist them in realizing their business and growth objectives. Steven has extensive experience providing technical expertise in IT Operations and Engineering focusing in disaster recovery, systems and data center operations, project coordination and administration, planning and scheduling, research and analysis, customer service and training. He also has helped companies to improve their material handling processes and manufacturing operations.
Business Experience and History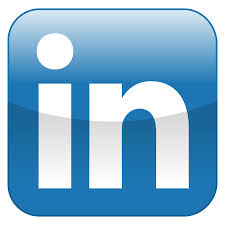 4 years – President and Owner of Assisted Living Locators Greater Chicago
Business Ownership, Sales, Marketing, Finance, Organizational Procedures, Multi-Generational Transition and Transfer of Control Challenges
9 years – Salesman providing affordable health insurance solutions to individuals, families, and small businesses.
Business Development, Sales and Prospecting, Solutions Selling, Cost Reduction and Risk Containment
25 years – Senior Manager for various global companies in multiple industries providing process and systems engineering, operations management and support, and management support in customer service.
Leadership, Hiring, Productivity Improvement, People and Systems Management, Project Management, Organizational Procedures, Employee Engagement, Continuous Process Improvement, Training, Risk Mitigation Planning, Change Initiative Assessment, Design and Implementation, Industrial Engineering, Quality Control
10 years – Division Manager of Family-Owned Manufacturer of Confectionery Goods
Manufacturing, Process and Production Improvement, Family-ownership challenges and opportunities, Transition Planning
Community
Steven Joffe is a former Board Member of Elderday Center in Batavia, IL.  Elderday specializes in adult day memory care. He also volunteers as a committee member for the annual Fox Valley "Walk to End Alzheimer's". He is a former member of the Board for the Fox Valley Chamber of Commerce.
Steven is actively involved in supporting businesses along the Fox River Valley through his participation in networking and business relationship organizations.
Aurora Business United

Friendship Alliance Network (FAN)
Personal Interests
Steven is an avid bicyclist who rides year-round and logs on average more than 2,500 road miles each year. He is a member of 2 bicycle teams that raise funds for the Multiple Sclerosis Society and the American Diabetes Association.  Steven is married and lives in Aurora with his wife, Barb.
"Steve is passionate about helping others during difficult times. This is a trait not learned but innate. Steve is not only a great resource when families are in crisis or not in crisis, but also pending a transition. Steve has a wealth of knowledge to help any transition go smoothly."
iMPACT Business Coaching
Vision Executed with iMPACT